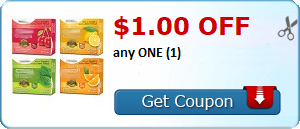 Don't miss this high-value coupon that will help with the sore throat — save $1.50 on any one Chloraseptic product!
Target shoppers will find it priced $3.29…use the coupon to pick some up for just $1.79!
If you're a Walmart shopper, you can use the coupon to take home the same item for only $1.78!
No matter where you shop, it's a nice opportunity to pick some up so that you have it on hand just in case!