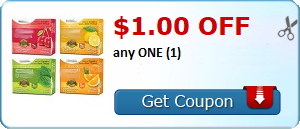 Good news!  If you printed this coupon before you can print it again!  It has reset!!  And don't forget, the Orange Juice is on sale at Walreens this week too!
Simply Orange Juice 59oz – 2/$6
Use 2 $1 Simply Beverages printable coupons
= 2 for $4 or just $2 each!
Or head to to your local Walmart and pick up the 59oz Simply Lemonade for just $1 per bottle after the coupon!